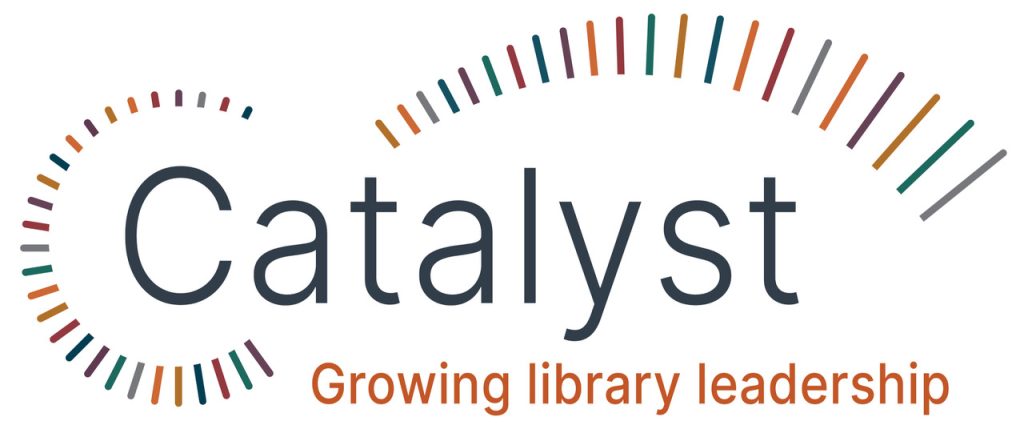 Welcome to California's new library leadership initiative.
Catalyst is a cohort-based 18-month program designed to
equip and support California library workers with
development opportunities that allow them to lead from
anywhere. (Please note that activities beyond the first year are contingent on available funding.)
2023 – 2024 Cohort
Joe Ayala, Sonoma County Library
Cloud Bell, San Mateo County Libraries
Ruby Buentello, Yolo County Library
Eric Castro, Carpinteria Community Library
Kyla Carroll, Sacramento Public Library
Rosa Cesaretti, Pasadena Public Library
Danielle Davis, Grossmont College Library
Gabriella Dixon, Santa Maria Public Library
Glenda Gamboa, Los Angeles County Library
Elizabeth (Liz) Garcia, San Mateo County Libraries
Dorothy Gruett, San Luis Obispo County
Yvette Herrera, Madera County Library
Rene Hohls, Fort Bragg Unified School – Districtwide
Erik Jones, Santa Ana Public Library
Kari Leos, Stockton-San Joaquin County Public Library, Troke Branch Library
Isariya Locke, Fresno County Library
Heidi Mark, Los Angeles Public Library, Sylmar Branch
Andriana Martin, Lodi Public Library
Jovanah Martinez-Hoboo, Cutten Elementary School Library 
Terezita Overduin, Chaffey College Library
Lauren Patterson, Riverside County Law Library
Christy Ricky Meister,  San Diego Public Library, Ocean Beach Branch
Elsie Rivas, San Diego Public Library
Alicia Rodriguez, Los Angeles Public Library
Valerie Tohom, Los Angeles Public Library
More information about the Catalyst Cohort Participants is available.
Program Coordinators
Maddy Walton-Hadlock
Joseph Sanchez
Other Leadership Opportunities
Many people are interested in developing leadership skills and experience for a variety of reasons. If you are not able to participate in the Catalyst cohort this year, or are not selected, CALL continues to support your leadership aspirations. Through Leadership for All, CALL provides opportunities for everyone. Anyone who works in a California library can benefit from these grant-funded webinars, courses, and workshops. All California library workers are invited to visit the CALL events calendar and look for the professional development and leadership learning opportunities under the Leadership for All banner.
You will also find self-paced learning opportunities around leadership in CALL Academy under the Leadership/Management category, and a compiled list of resources.
To improve communication you can choose to receive regular messages focused on only Leadership for All opportunities. Subscribe below to opt in. Note: If you already receive CALL Letters on a weekly basis you can find all leadership opportunities there as well. Just look for this icon.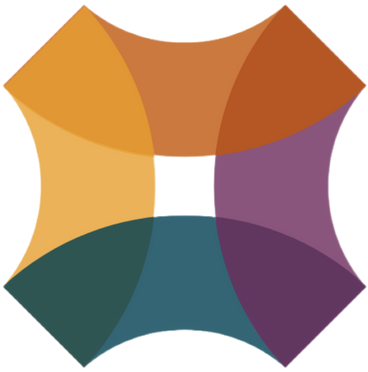 Information about the previous leadership programs – Developing Leaders in California Libraries and Leadership Challenge – is still available.